The Centennial of the Death of Brahms
(1997)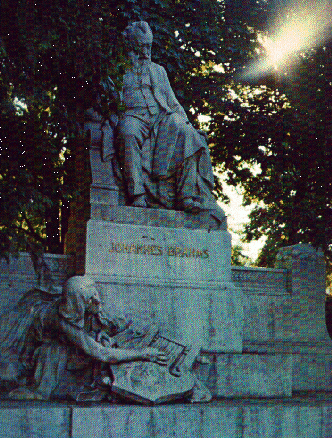 Johannes Brahms (1833-1897) was the last of a series of giants, which included J.S.Bach, Haydn, Mozart, Beethoven, Schubert, and Schumann. We celebrate the centennial of his death, by presenting essays by those who knew him, either personally, as in the case of Gustav Jenner, or in the case of Furtwängler, through a profound understanding of his works.
.
Some observations by the Davidsbündler on Brahms' compositions:
Brahms' relationship to the written word provides insights into his compositional method
| | |
| --- | --- |
| ...especially the piano pieces | Remarks on Arnold Schoenberg's disingenuous essay |
.
Click here for Eusebius7's recommended recordings of Brahms' works